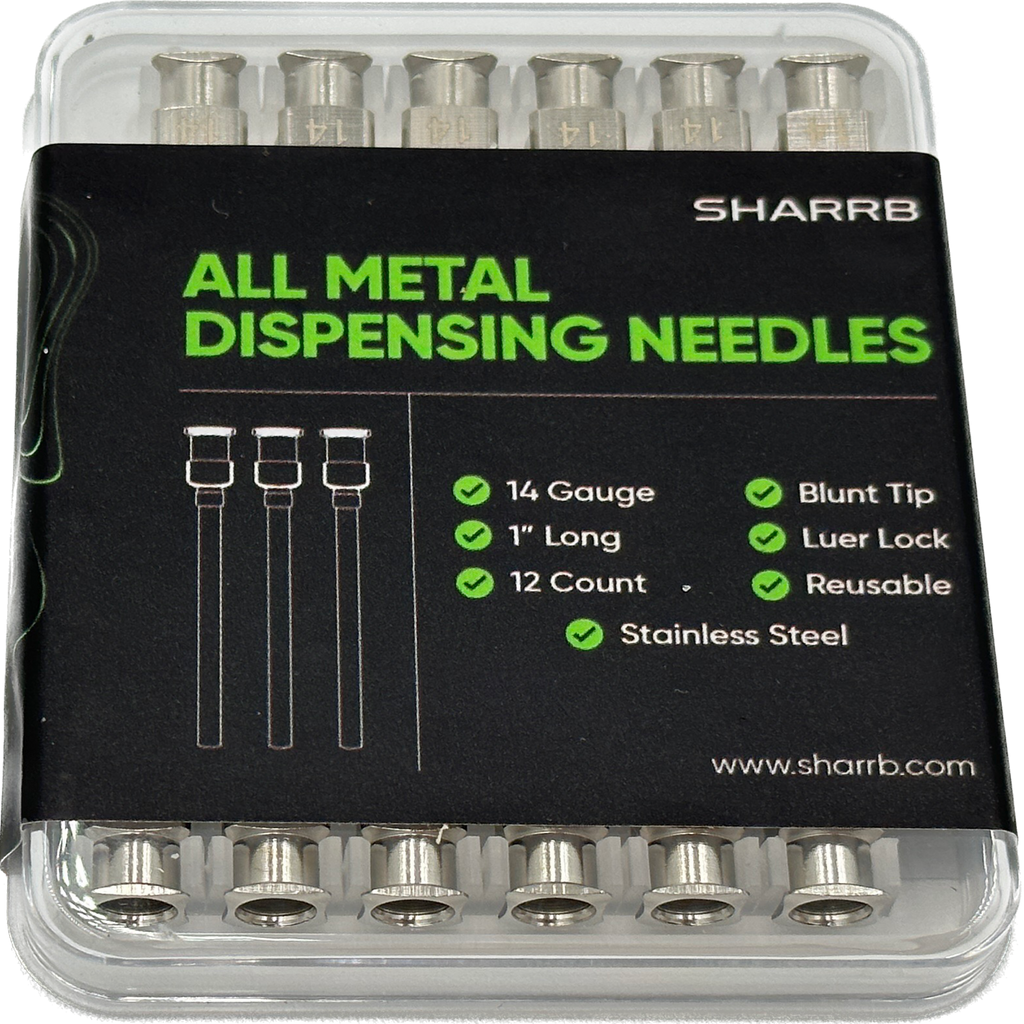 SHARRB 12 Pack - Dispensing Needle 1" - All Metal, Stainless Steel Blunt Tip Luer Lock (14 Gauge)
Introducing the SHARRB 12 Pack Dispensing Needle set, a comprehensive solution for all your precise dispensing needs. Each needle in this pack showcases an exemplary standard of quality and reliability, meticulously designed to meet a broad range of applications in various fields.
The needles are 1" long, a convenient size for comfortable handling and precise control. With a 14 Gauge thickness, they strike a perfect balance between robustness and flexibility, offering you superior accuracy in every use.
Crafted from high-grade, all-metal stainless steel, these needles promise exceptional longevity. They are highly resistant to wear and tear, withstanding daily use while maintaining their impeccable quality over time. Their blunt tip design ensures safe handling, significantly reducing the risk of accidental pricks, making it an ideal choice for both professional and personal usage.
The Luer Lock system incorporated in these dispensing needles allows for secure and seamless attachment to syringes or other Luer Lock compatible devices. This feature ensures a leak-free, solid connection, ensuring that your dispensing process is smooth and efficient.
Each pack includes 12 dispensing needles, providing you with an ample supply for sustained use. The needles are easy to clean and maintain, further boosting their lifespan and performance.
The SHARRB 12 Pack - Dispensing Needle is your reliable partner for precise, hassle-free dispensing tasks. Trust SHARRB for quality you can rely on and performance that exceeds expectations. Invest in this professional-grade tool set today and experience the difference yourself.
Tutorial
How-to Use Your Sharrb Cartridge Filler
Superior Quality
Experience the highest industrial quality with Sharrb. All the tools you need, professionaly packed into one sleek package.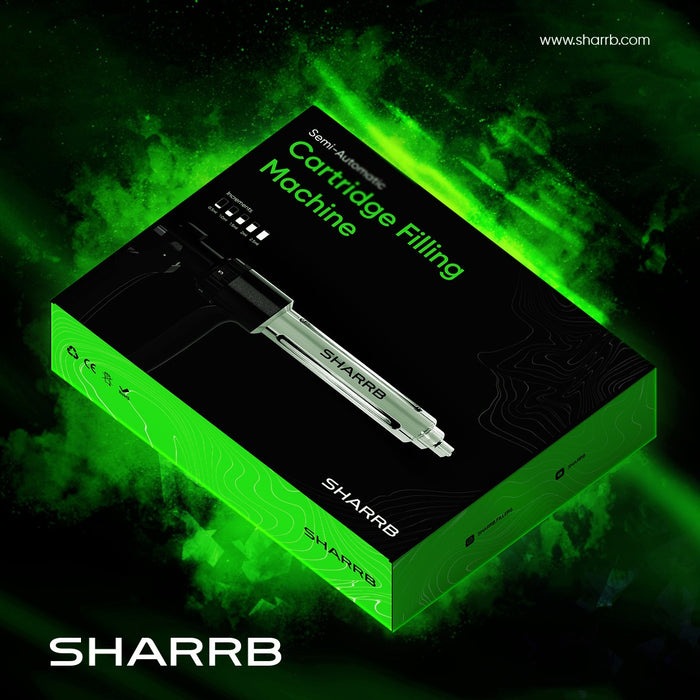 Steel Tube
The first ever cartidge filling tool that features a steel tube that can withstand extreme tempatures.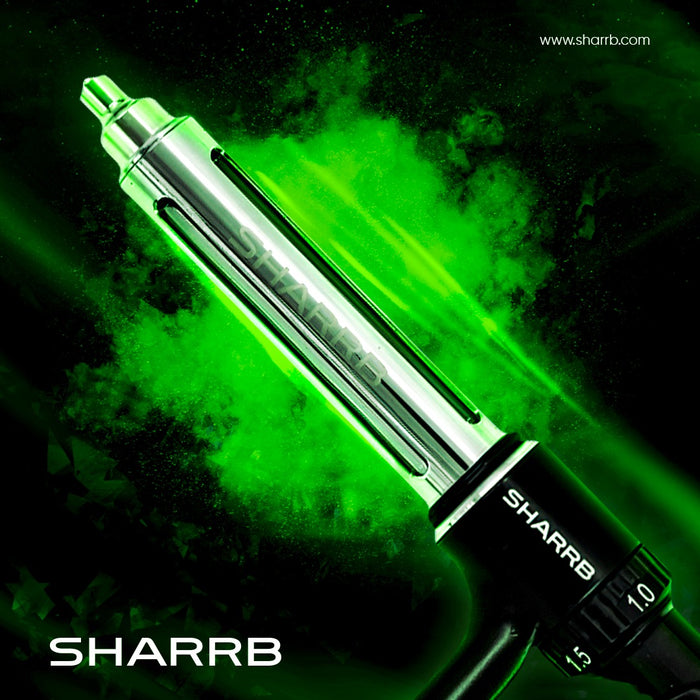 Complete Set
Everthing that is included with your Sharrb package with no missing components, to give you the full filling experience.