Steel Tube
The first cartridge filler to introduce a durable Steel filling tube, comparable to plastic tubes, which crack with heat, as well as degrade with terpenes.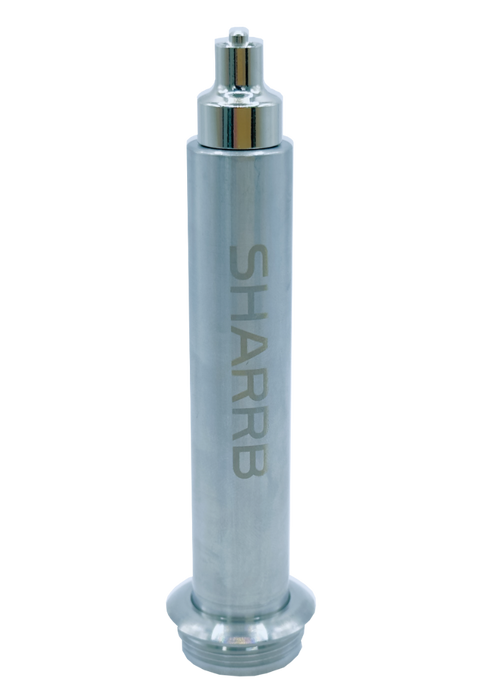 As Featured in …

Technical Specifications
Products

1 x Filling Gun
1 x Temp Controller
1 x Heat Cord
1 × Power Cord
4 x Lure Lock Needles
1 x User Manual
1 × Packaging Box

Cart Filler

Capacity: 25 ML or 50 ML
Step increments: 0.5 / 1.0 / 1.5 / 2.0 / 2.5 | 1.0 / 2.0 / 3.0 / 4.0 / 5.0 | 0.8
Stainless Steel
Luer Lock Tip

Heat Barrel

Hardened Aluminum Silicone Cover
Easy Connect: 1/4 turn finger screw
Heater: 35W Power: 110V
Temp Range: Room Temp to 194°F

Control Unit

Aluminum All Cords Detachable
Max 150W Heater Load
110V (220V available on request)
2 Amp Fuse
Tutorial
Full Explanation On How-to Use the Sharrb Cartridge Filler
Product focus
Highlight your product's finest features.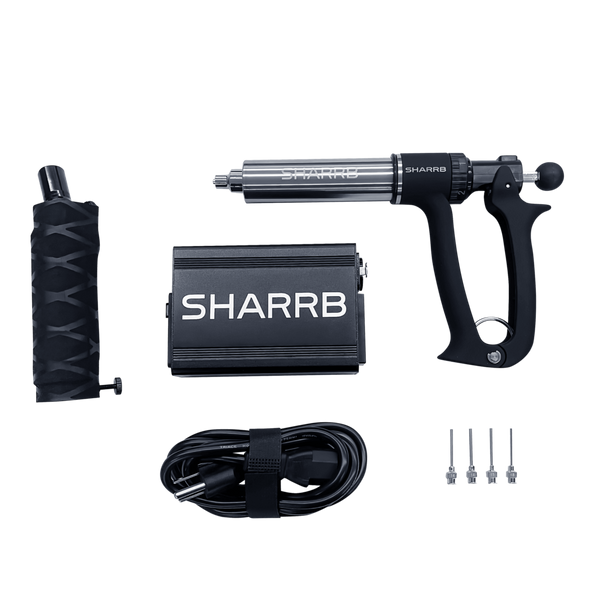 Feature

Created with a stainless steel tube to prevent breaking or cracks, made sturdy for long-term use.

Feature

Crafted with precise accuracy, the cart filler itself will out fill any cart filling syringe out.

Feature

Temperature controllers heated e-nail, made so you can choose the temp up to 194°

Feature

Includes power cord and 4 different size luer lock needles for your use.