Sharrb Steel Cartridge Filler 50 mL Tube
50 mL Tube | Shoots from 1.0 - 5.0 mL Increments
Sharrb Cartridge Filler
A must-have addition to your lab. It's the perfect tool for transferring thick oil into cartridges, and it makes the whole process a breeze. To refill your oil cartridge, simply pour dense oil into the heating chamber and use the integrated cartridge filler to fill your new cart.
High-Quality Steel
We use a Steel tube rather than plastic because steel is more heat-resistant and won't melt when running at high temperatures. Our cartridge filler won't affect the flavor of your oil like plastic can, so you can trust that every puff will taste as great as the first. Steel filling tubes are ideal for products with terpenes since plastic can degrade when exposed to these compounds.
Reduce the risk of being burned and work with any viscosity of oil with this elite cartridge filler from Sharrb. With an e-nail and temperature-controlled heating element, you can choose your temperature up to 194 degrees Fahrenheit! Designed to make your cart filling experience fast and efficient, this convenient device reduces the chance of getting oil on your hands or clothes while minimizing cross-contamination.
Accurate and Well-Designed
This device's compact size and low profile makes it easy to refill nearly any cartridge while keeping your hand steady. Its ergonomic design makes it comfortable to hold while filling your carts. The tip includes a practical lure lock hub that prevents fluid from leaking out of the end of the needle after attaching it to the syringe. With a 50 ml reservoir, the syringe of the cartridge filler adjusts from 1.0 - 5.0 ml shots for very accurate dosing.
Free shipping and 24/7 Support
We're serious about our customers! If you have any questions, we're here to help with 24/7 support. Your purchase comes with a warranty, and you will always get free shipping with our cartridge filler.
Tutorial
How-to Use Your Sharrb Cartridge Filler
Superior Quality
Experience the highest industrial quality with Sharrb. All the tools you need, professionaly packed into one sleek package.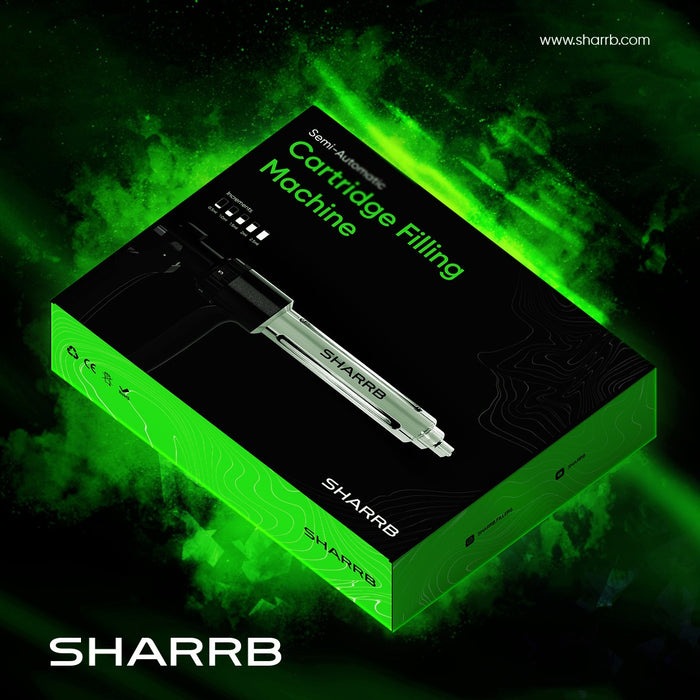 Steel Tube
The first ever cartidge filling tool that features a steel tube that can withstand extreme tempatures.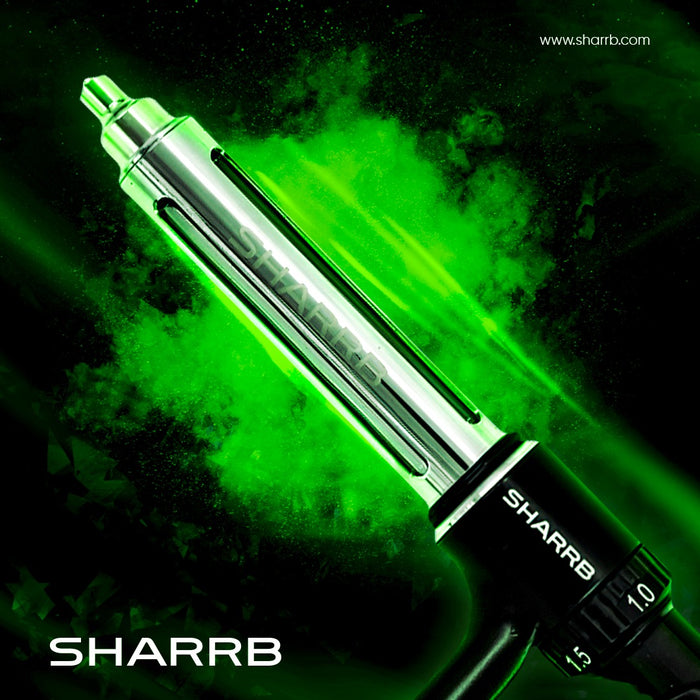 Complete Set
Everthing that is included with your Sharrb package with no missing components, to give you the full filling experience.